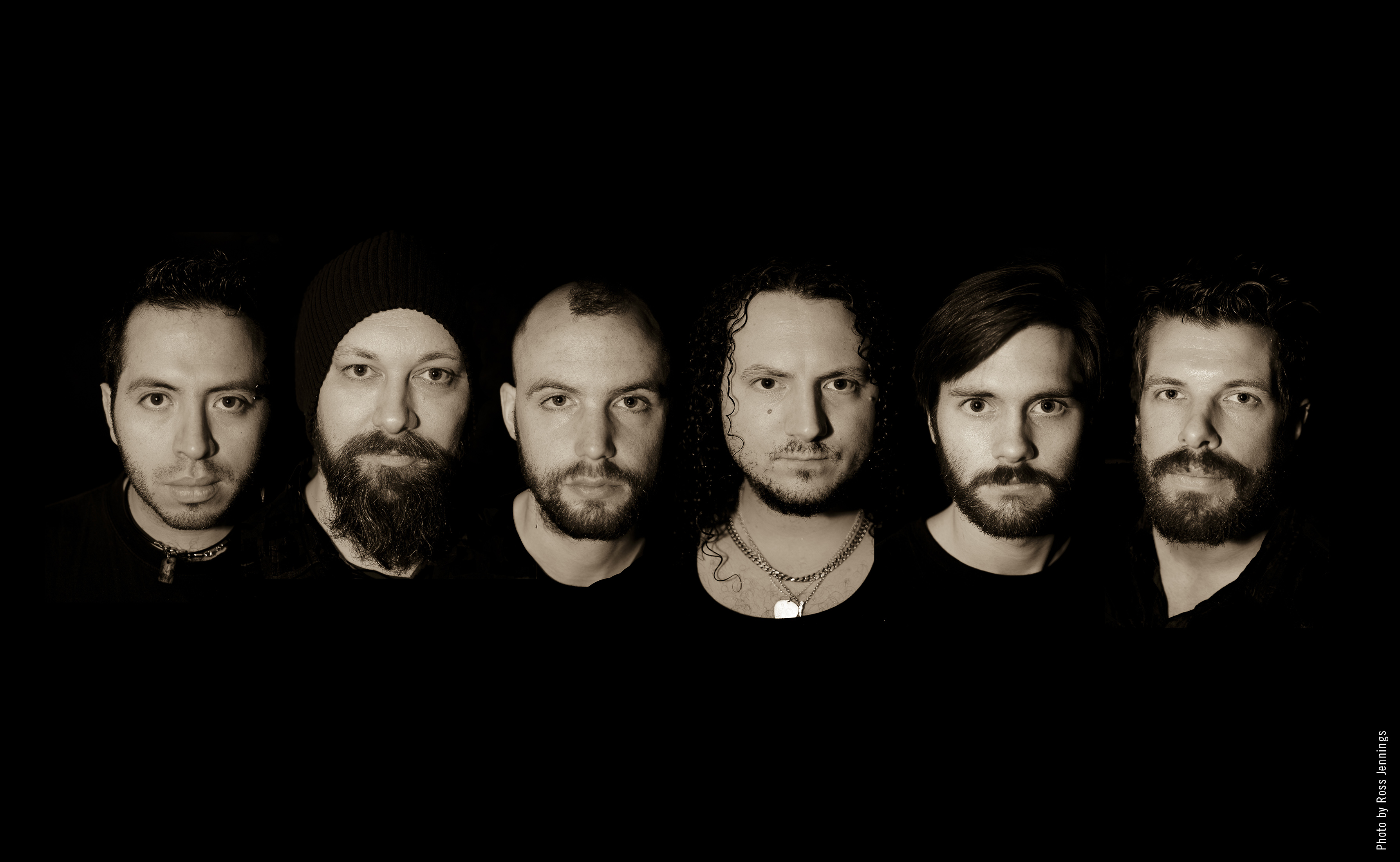 Shortly after their foundation in 2007 Haken was one of the best live acts in London. Their debut album "Aquarius" was considered by many magazines as "progressive album of the year". The music is complex: In "Aquarius" still Dream Theater and Opeth seem to dominate, even jazz influences can be heard. The intro of "streams" could also be of the early Genesis. A year later appeared "Visions", an album with a lot of Genesis atmosphere. Although "The Mountain" (2013) takes up the concept Yes, everything is however underlaid with this metal sound, which also reminds me to Meshugga. Haken is gonna perform at Classic Rocknight alongside with Devin Townsend and Dream Theater at Bonn's Kunst!Rasen. Tickets are still available.
Interview with Haken's Keyboarder Diego Tejeida.
By Cem Akalin
Your music seems to be inclined by many musical influences: In "Aquarius" still Dream Theater and Opeth seem to dominate, even jazz influences can be heard. The intro of "streams" could also be of Genesis, right?
Diego Tejeida: I guess Influences are always present in any kind of music. It would be very naive for anyone to claim they're doing something that's completely new and influence-free material, that's just impossible and unrealistic. There's loads of influences in our albums, we all have very different tastes in music and that always comes across in our music.
There is a lot of Genesis atmosphere on "Visions", "The Mountain" very much takes the concept of Yes. And then it's all backed by this metal sound, which can sometimes even associate with Meshugga. How come? What are your musical backgrounds?
Tejeida: I guess all of those bands are bands that we listen to, classic prog bands like Gentle Giant, Genesis, Yes, ELP, Pink Floyd, Queen, King Crimson, Toto, etc. And also modern acts like: Messhuggah, Devin Townsend, Karnivool, etc.
Which bands have the greatest impact on you?
Tejeida: It's hard to pick only a band or a handful of bands that have had an important impact on our careers, we've learnt so much from every band that we've toured with or listened to. If I had to speak on a personal level I would say, meeting my teenage years keyboard-idol Jordan Rudess and finding out that aside from being an incredibly talented and recognized individual, he is one of the nicest and humblest person you'll ever meet. That, for me, has been an invaluable life lesson.
What is it really about on the concept-album "The Mountain"?
Tejeida: The mountain is an album about the human experience, our instinctive crave for value/worth/transcendence and the challenges we need to face to conquer such assets . The emotions we experience along the path, our hopes and fears, evolving and maturing, death of a loved one, fear of failure,etc. Despite all the struggle we might encounter, we live life and we cherish it.
What is your musical concept? In what direction do you move right now?
Tejeida: Every time we're working on something new we let the music take the music wherever it needs to be taken.
I think you very much absorb from all kinds of music almost like a sponge and then develop your own expression. How do you work? What are the processes while composing? How do you bring your individual ideas together?
Tejeida: For this album we're getting together as a band and work on the songs, most of the times someone would come up with an initial sketch or idea that we would develop as a band, either in the rehearsal room or working individually specific sections. We keep constant communication and we discuss a lot the arrangements of the tunes and we try different approaches until we feel it's "hitting the nail".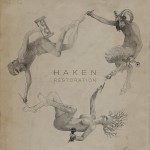 What plans do you have? Last year you released an EP "Restoration". Is there a new album in work?
Tejeida: In terms of studio plans, yes, we're currently working in the new album and we have plenty of festivals and a couple of tours for this year in between our writing sessions.
You will perform in Bonn along with Dream Theater and Devin Townsend. What does that mean to you?
Tejeida: It means… we get to enjoy Devin Townsend's and Dream Theater's show for free! (Laughs) In all seriousness though, this is a great opportunity. We've been waiting for something like this to come for such a long time. It's gonna be an enormous honor sharing stage with two of our favourite bands.