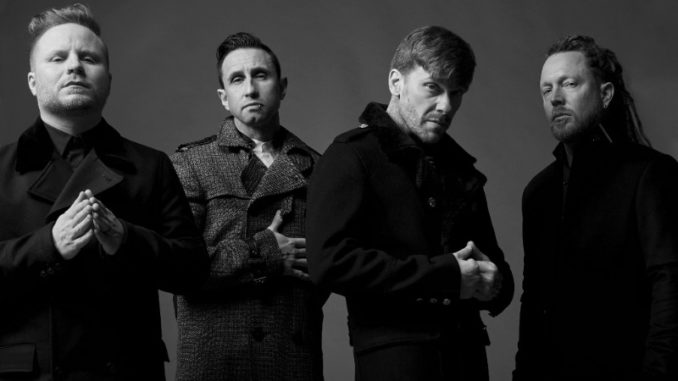 (Deutsch, bitte runterscrollen!)
Shinedown are excited to announce their Fall 2018 UK & European headline tour set for October, November and December 2018, during which they will play six shows in the GSA area (Germany, Switzerland, Austria).
Talking about the headline run, Shinedown frontman Brent Smith tells us: "We are so excited to finally announce our 2018 UK & European tour. We want the fans, our 'family,' to know how much we appreciate their patience. With that being said, Let's get it on!!!"
SHINEDOWN UK & EUROPEAN HEADLINE TOUR DATES 2018 (GSA)
Nov 11    GER, Cologne @ Live Music Hall
Nov 13    GER, Frankfurt @ Batschkapp
Nov 15    SWI, Pratteln @ Konzertfabrik Z7
Nov 20    GER, Munich @ Muffathalle
Nov 23    GER, Stuttgart @ LKA Longhorn
Nov 25    GER, Hamburg @ Docks
Support comes from STARSET and PRESS TO MECO.
Visit http://www.shinedown.com/shows for ticketing details and links.
Shinedown's current album, Attention Attention was released in May, spawning the massive lead track,  "Devil", which has clocked up nearly 8 million views and reached #1 on the U.S. Active Rock radio chart, while the album debuted at #5 on the Billboard 200 Chart, #2 on Current Albums, #1 on Current Rock Albums, #1 on Current Hard Music Albums and #1 on the U.S. iTunes Chart. Pick up or stream the album at https://lnk.to/AttentionAttention.
The 14-track album, Shinedown's most raw and personal to date, is a mental, emotional and physical journey that follows an individual from life's lowest lows to the highest highs, as anxieties dissipate and demons disappear. "Devil" sets the stage for what's to come and the story that unfolds as the album progresses, is a statement about the resolve of the human spirit, our will to overcome struggles and the importance of respecting and supporting one another.
ABOUT SHINEDOWN: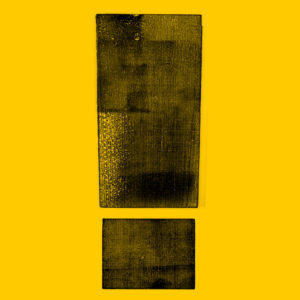 Leading the charge for 21st  century rock, multi-platinum, record-breaking band Shinedown – Brent Smith  (vocals), Zach Myers (guitar), Eric Bass (bass, production), and Barry Kerch (drums) – has sold more than 10 million albums worldwide, has 11 platinum and gold singles and four platinum and gold albums, and averages more than 3.3 million monthly listeners on Spotify as one of the most-listened-to rock bands on the platform with over  600 million streams, contributing to their more than 1 billion total overall streams to date.
Attention Attention is the follow-up to 2015's Threat To Survival LP which marked Shinedown's third straight Top 10 debut on the Billboard Top 200, arriving at #5 while also debuting at  #1 on  Billboard's Top Rock Albums Chart and bringing Shinedown's total count of number one rock singles to 12 thanks to hits like "Cut the Cord" and "State of My Head." Every one of the singles released over Shinedown's nearly two-decade career has ascended to the Top 10 on the rock charts – a feat unmatched by any other rock band.
Us And Them
They began their unparalleled domination of multi-format rock radio with their 2003 platinum-certified debut  Leave A Whisper and its gold-selling 2005 follow-up Us And Them. 2008's Billboard Top 10, double-platinum LP The Sound Of Madness remained on the Top 200 Chart for a staggering 120 consecutive weeks and made rock history with six #1 singles including the gold "Devour," platinum "If You Only Knew," and the triple-platinum breakthrough "Second Chance," igniting a mainstream crossover and soaring to  #1 at Hot AC and Top 3 at Top 40.
The American Music Award-nominated band then seized #1 on the Billboard Top Rock Albums Chart and #4 on the Top 200 with 2012's gold-certified Amaryllis, which launched three #1 Active Rock anthems – "Bully," "Unity," and "Enemies." Hailed as a fiery and always exciting live act, the band continues to engender diehard love from millions of global fans and has racked up countless sold-out tours and festival headlining sets as well as numerous national television appearances such as The Tonight Show, Jimmy Kimmel Live! and TODAY.
Deutsch
Shinedown freuen sich, ihre Headliner-Tour für Großbritannien und Europa für Oktober, November und Dezember 2018 ankündigen zu können, bei der sie sechs Shows Deutschland, Österreich und der Schweiz spielen werden.
Shinedown-Frontmann Brent Smith sagt: "Wir sind so aufgeregt, endlich unsere UK- und Europa-Tour 2018 bekanntzugeben. Wir möchten, dass die Fans, unsere 'Familie', wissen, wie sehr wir ihre Geduld schätzen."
"Attention, Attention"
Shinedowns aktuelles Album "Attention Attention" wurde im Mai veröffentlicht und brachte den starken Song "Devil" hervor, der fast acht Millionen Aufrufe erreicht und Platz 1 der US-amerikanischen Active Rock-Radio erreicht hat, während das Album auf Platz 5 debütierte, bei den Billboard 200 Charts #2 unter den aktuellen Alben, #1 unter den aktuellen Rock-Alben, # 1 der Hard Music Alben und # 1 der US iTunes Chart.
Das Album mit den 14 Songs, Shinedowns bisher rohestes und persönlichstes, ist eine mentale, emotionale und physische Reise, die einem Individuum von den tiefsten Tiefen des Lebens bis zu den höchsten Höhen folgt, wenn Ängste und Dämonen verschwinden. "Devil" bereitet die Bühne für das, was kommen wird, und die Geschichte, die sich im Verlauf des Albums entfaltet, ist eine Aussage über die Entschlossenheit des menschlichen Geistes, unseren Willen, Kämpfe zu überwinden und die Wichtigkeit, einander zu respektieren und zu unterstützen – heißt es.