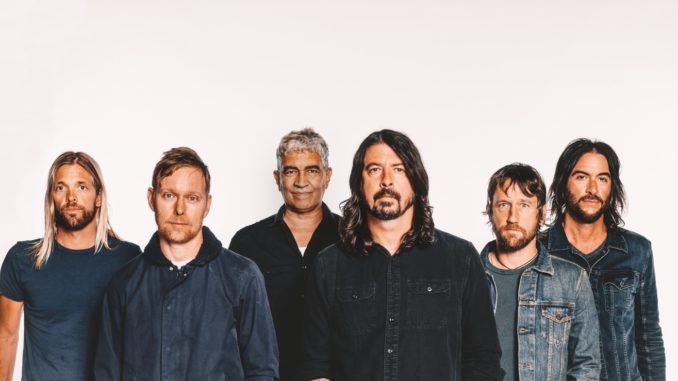 On Friday 15 September, the new studio album of the Foo Fighters "Concrete and Gold" will be released. And the ninth album is just a festival of rock music!
By Dylan C. Akalin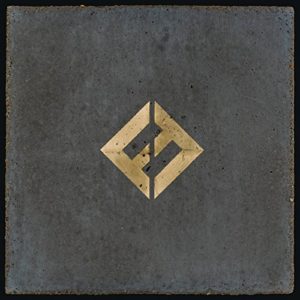 The 70s have done it to Dave Grohl. Many influences from the Beatles, Pink Floyd, Crosby, Stills, Nash & Young, Beach Boys can be heard from the eleven songs. But Grohl has of course pushed these influences with a neat Foo Fighters kick. It rocks really hard, Grohl also gets his vocal angry outbursts.
And yet, the album is very complex, and the contrasts of soft and hard, harmonious and dissonant, poppy and gloom sometimes play an important role within individual songs. "Something between Beach Boys, Bee Gees, Queen and Slayer, that was our approach," says Grohl.
As much as it sounds, according to Foo Fighters, it also bears the manuscript of Greg Kurstin, who has produced it. The multi-instrumentalist and jazzmusician, who has devoted himself to trip-hop / electro-pop with his band The Bird And The Bee, is known above all as a producer of pop stars like Adele, Sia or Katy Perry.
The songs:
"T-Shirt" is an initially gentle opener. Unusual. Pop like a song from the 60s. "I do not wanna be king / I just wanna sing a love song," complains Dave Grohl. Until the instrumental thunderstorm begins.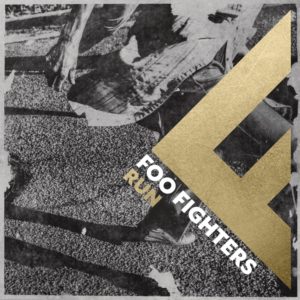 "Run": easygoing melody with trips to Trashressort. Hard, wild, Grohl.
"Make It Right": Reference to the Hardrock of the early 70s. Also for Deep Purple fans.
"The Sky Is A Neighborhood" has become the stuff of a hymn for eternity. Even this passionate refrain:
"Oh my dear
Heaven is a big bang now
Gotta get to sleep somehow
Bangin' on the ceiling
Bangin' on the ceiling
Keep it down"
"One night I lay outside and looked at the stars," says Grohl. "I imagined that there would be life on all these stars, and decided to look at the sky as a kind of neighborhood. That we have to get our crap out to survive in this universe that is full of life. But I still had no music, just the title. So I ran around for days and hummed this line in my head. "Grohl finally fell into the melody of the song, without having to pick up a guitar. "The Sky Is A Neighborhood" flew to the band in a very natural way and was recorded in just one afternoon by Grohl along with the other Foo Fighters Taylor Hawkins, Nate Mendel, Chris Shiflett, Pat Smear and Rami Jaffee. "And when we finished, I thought, 'Ok, now we have an album. That is it, we can make a hook behind it, "says Grohl. "When we got to the mixing, I suddenly realized that we had reached what we had planned: to make this gigantic Foo Fighters record, with a Greg-Kurstin-ish feel for melody and arrangement. Something we had never done before. "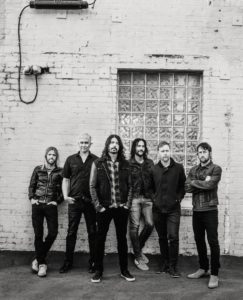 "La Dee Da": Psychedelic, distorted vocals, banging guitar reefs, gloomy.
"Dirty Water" is soft and relaxed, like a song by CSN, with a light chorus and slightly jazzy basic. Then they come, the heavy guitars under the keyboard. The singing clings to its sarcastic gentleness. Because the text has it in itself. It's like the devil's canto:
"I feel an earthquake coming on
I feel the metal in my bones
'Cause I'm a natural disaster
You're the morning after all my storms."
"Arrows": A song like a movie, lyrics like painted scenes of an Edward Hopper Picture – and so strikingly strong melodies. Grohl dominates the dramaturgy of a song, he knows how to create tensions, and he is a director who deals very sparingly with special effects. Cool song!
"Happy Ever After (Zero Hour)": If that is not a song that would make CSN & Y happy, including the guitar! Hippiesound with many colorful flowers. Very much of a Westcoast Rock. On the Highway to Shangri-La.
"Sunday Rain": Beatles on the hard rock track, with a wild jazzpiano at the end! No wonder, Paul McCartney plays drums on this song!
"The Line": classic Foo song with poppy pre-chorus, could also have appeared on one of the Band's first albums.
"Concrete And Gold" begins like a dream sequence: slow tempo, distant guitar, becomes more psychedelic, more puzzling, almost as if the early Pink Floyd had joined the early Black Sabbath to write a gloomy, epic song. Grohl's voice so close, so mysterious: "I have a motor of gold / something so beautiful / The world will never know / Our roots are stronger than you know / Through the concrete we will grow …" This piece, Grohl said in the BBC, ist something like the resolution as the songs before.