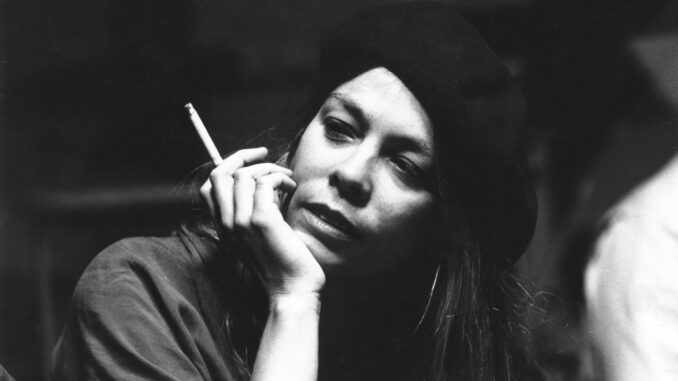 Am 28. April ist es so weit und veröffentlicht die amerikanische Musikerin und Sängerin Rickie Lee Jones (*1954), Ikone und Idol mindestens einer ganzen Generation, "Pieces of Treasure". Ein Album, das sich erstmals ausschließlich dem American Songbook widmet und ein Wiedersehen mit ihrem lebenslangen Freund feiert, dem legendären Produzenten Russ Titelman (Co-Produzent ihres selbstbetitelten Debütalbums von 1979 sowie dem Werk "Pirates" aus dem Jahr1981).
zur Erinnerung: im Laufe ihrer Karriere hat die grammydekorierte Singer-Songwriterin eine wahrlich breite Palette von Songs interpretiert und einen ganz eigenen Stil des Songarrangements geprägt (oft kopiert, nie übertroffen) und dabei so manches am Jazz orientierte Alben aufgenommen, darunter "Girl at Her Volcano" und "Pop Pop".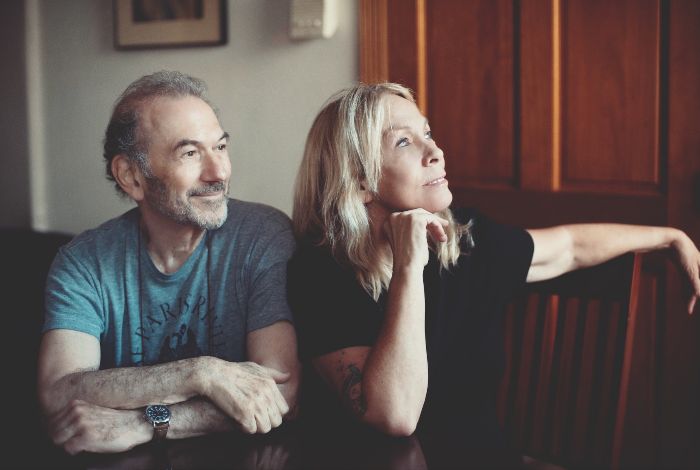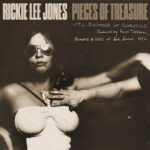 Ihr Produzent gerät ins Schwärmen:
"Her voice has always sounded a bit younger than it ought to (that may be a function of her ability to inhabit the character who is singing the song so masterfully that you believe every word) but on this recording the aging voice sounds even better to me than the youthful one. There's a resonance and warmth in her lower register that wasn't there before. I adore the young Rickie Lee but I love even more the Old Dame I watched pour her heart out every time she got in front of the microphone".
Letztes  Jahr erschien Jones bislang noch nicht ins Deutsche übersetzte Biographie "Last Chance Texaco- Chronicles of an American Troubadour", die sogleich mit Kritikerlob nicht nur aus Übersee überhäuft wurde. So schrieb der englische Guardian über Texaco:  "Reading her wild and wonderful book, one senses that, in a very real way, music was a calling that saved her life,"
Besetzung: Rob Mounsey (piano), Russell Malone (Gitarre) , David Wong (Bass) Mark McLean (drums)
Pieces of Treasure-Tracklisting
Just in Time (Jule Styne, Betty Comden, Adolph Green)
There Will Never Be Another You (Harry Warren, Mack Gordon)
Nature Boy (Eden Ahbez)
One for My Baby (Harold Arlen, Johnny Mercer)
They Can't Take That Away from Me (George Gershwin, Ira Gershwin)
All the Way (Jimmy Van Heusen, Sammy Cahn)
Here's That Rainy Day (Jimmy Van Heusen, Johnny Burke)
September Song (Kurt Weill, Maxwell Anderson)
On the Sunny Side of the Street (Jimmy McHugh, Dorothy Fields)
It's All in the Game (Charles G. Dawes, Carl Sigman)
Focus Tracks/ comments by Rickie Just in Time (Jule Styne, Betty Comden, Adolph Green)
"I am flirting with the microphone, sexy in a kind of "grown-ups in the 1960s" way, like my parents would have been. Like Dean Martin might have been with his sweetheart." There Will Never Be Another You (Harry Warren, Mack Gordon)
The snare drum slowly rolling, right up close, its voice so personal, scratchy gravel breath, as if he and I are dancing ever so slowly. The lightness and space of this recording really helps yield this emotional, intimate rendition of this old song. I have thought about the refrain for many years, and I used that to fill the rest of the text with both celebration and…the tenderest regret. And up close and personal, the interplay between the guitarist Russell Malone, who is quite spectacular in this vocal songbook theater. I really hear the singer in full bloom. Nature Boy (Eden Ahbez)
"I learned "Nature Boy" from my dad when I was young, maybe ten, twelve years old. It is a weird song, only one verse, almost like an introduction without a body. But that is the point of it, there is just one message, it is simple, and that is "love, and be loved in return." All the Way (Jimmy Van Heusen, Sammy Cahn)
"This was the first time in the recordings I just broke down and wept. You understand, there is something raw, something very real rubbing against me as I sing. It is my heart maybe. And while I am so very grateful my voice is holding up, the cost is that my heart breaks every time I sing." September Song (Kurt Weill, Maxwell Anderson)
"I articulated this song more than I have spoken any text in my entire life. I wanted everyone to hear what I was saying, to understand how deeply, how acutely everything is felt in the time before it ceases to exist. There is the autumn leaf. There is the moon. Here is your face. Life is articulated for the old folks, who gentle it with a resolute mind, for they know the world belongs to the young.