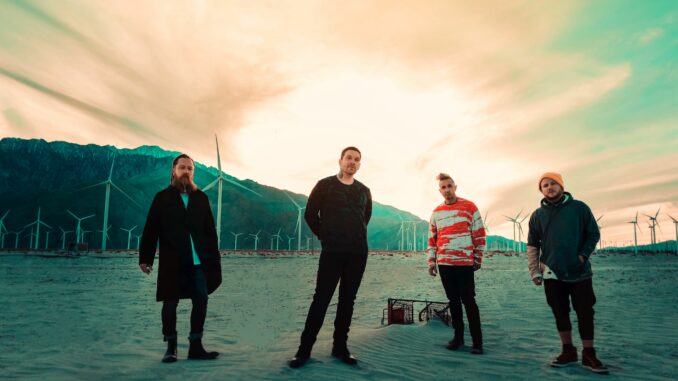 The new studio album "Planet Zero" of multi-platinum band Shinedown is released today!   

Shinedown also recently announced that they will be celebrating the release of Planet Zero with a free Veeps global livestream of their album release day event on July 1st. Taking place at Daddy Kool Records in St. Petersburg, FL, beginning at 3pm EST / 9:00pm CET, Shinedown will perform a ticketed free outdoor show (sold out) followed by a celebration and signing in-store with fans. The first 500 people to pre-order Planet Zero on Exclusive Clear LP/CD and select in-store pick-up as the shipping option HERE will be guaranteed entry to the in-store signing (which is separate from the performance ticket). The albums will be distributed in store at the signing following the show. 

Please visit the event page HERE to get access to a free ticket to this special release day livestream experience, which will be shared with fans worldwide by Veeps, a premium concert streaming platform launched by Joel and Benji Madden and part of Live Nation Entertainment.  
PRAISE FOR PLANET ZERO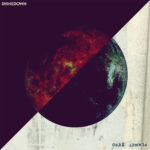 "'Daylight' is the most powerful of pop-rock songs created to remind us that we are truly all in this together." – PEOPLE  

"We're lucky to have Planet Zero as a warning flare. The album is Shinedown's most strident statement yet. From cancel culture to Twitter addiction to divisive politics, Shinedown take shots at the forces that undermine our shared humanity." – GRAMMY.com  

"a blatant warning—lose connection and lose humanity." – Parade  

"…a high-concept treatise on societal affairs during the past 22 months, including the travails of living through a pandemic, the pitfalls of social media, mental health issues, political divisiveness, partisan media and cancel culture." -Billboard  

"… ravages sound waves and inspires thoughts. It's a great blend of art and attitude."– American Songwriter  

"Shinedown's songs are always socially relevant and 'Planet Zero' is no exception…they are back with more powerful messaging about humanity…" – Spectrum News    
Shinedown recently wrapped a UK/European run of live dates where they rocked endless seas of festivalgoers at the likes of Download, Rock am Ring, Rock im Park, Hellfest and more. In July, Shinedown returns to the U.S. with their Planet Zero World Tour to kick off a U.S./Canadian summer run before their Fall U.S. tour begins September 3rd followed by a headline run in the UK/Europe later this year. For tickets and all show details, please visit www.shinedown.com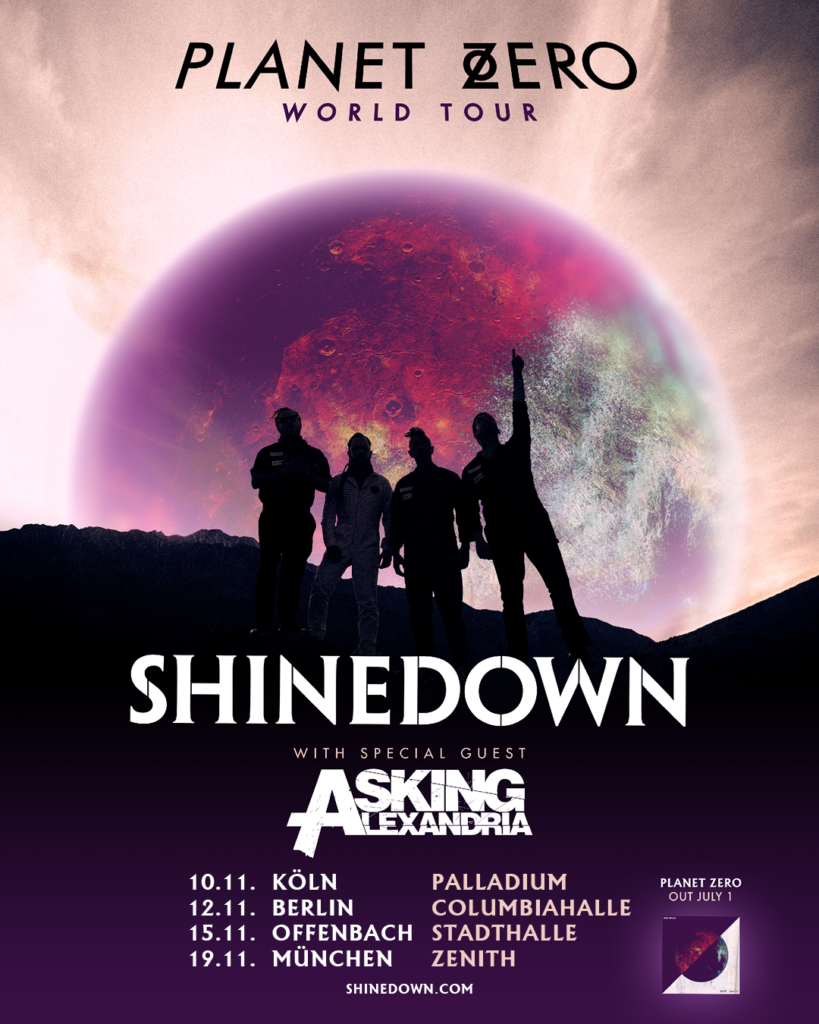 SHINEDOWN GERMAN TOUR DATES 2022
November 10 – Cologne, Germany @ Palladium ^^
November 12 – Berlin, Germany @ Columbiahalle ^^
November 15 – Offenbach, Germany @ Stadthalle Offenbach ^^
November 19 – Munich, Germany @ Zenith, Die Kulturhalle
^^ with Asking Alexandria and Zero 9:36
PLANET ZERO TRACKLIST:
0. 2184
1. No Sleep Tonight
2. Planet Zero
3. Welcome
4. Dysfunctional You
5. Dead Don't Die
6. Standardized Experiences
7. America Burning
8. Do Not Panic
9. A Symptom Of Being Human
10. Hope
11. A More Utopian Future
12. Clueless And Dramatic
13. Sure Is Fun
14. Daylight
15. This Is A Warning
16. The Saints Of Violence And Innuendo 
17. Army Of The Underappreciated 
18. Delete
19. What You Wanted