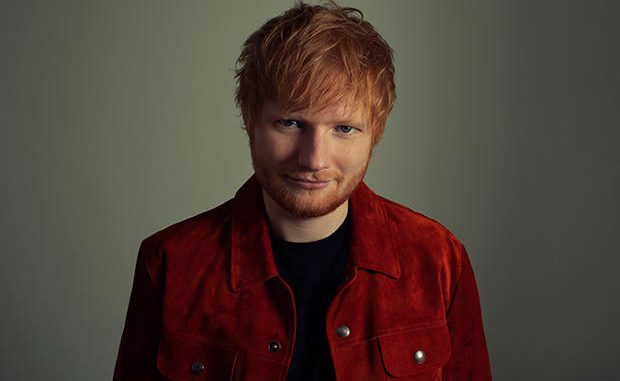 The man with the intriguing blend of gracious, self-deprecating charm and goal-oriented ambition is a real phenomenon. What he tackles becomes gold. And that may be the problem on the new album. He is blessed with an impressive voice and a huge talent for songwriting. Ed Sheeran's No 6 Collaborations Project grabs you right where your soul starts to dance. And yet…
Von Dylan Cem Akalin
No one is an island. That's what this album is all about combining contemporary pop and urban sounds. Ed Sheeran has turned this long-standing trend into its natural apotheosis with its "No.6 Collaborations Project". It contains 15 songs, all of which have been recorded with well-known partners.
Ed Sheeran has previously worked with Elton John, Eric Clapton, and the Rolling Stones. The list of duet partners on the new album is like a who's who of the chart queens and kings: alongside artists like Eminem and 50 cents, there are plenty of # 1 stars like Kardi B, Camila Cabello, Khalid, Justin Bieber, Bruno Mars, Travis Scott, Skrillex, Meek Mill and A Boogie Wit Da Hoodie. Most artists come from the same label as Sheeran – Atlantic Records, which suggests that the album is a marketing coup of the music company. Producer Skrillex releases music via the Big Beat label, which is under the Atlantic umbrella. Rapper Young Thug releases his music on Atlantic and Stormzy is signed to Atlantic UK.
Well, the album is still a lot of fun to listen to, ranging from the acoustic ballad "Best Part of Me" (with Yebba), which is sure to mark any wedding party in the near future, to the unaffected hip hop of Travis Scott, to one unexpected rock outburst on "Blow" – somehow Queens-of-the-Stone-Age-ish.
Beautiful: the pop-jewel "Take Me Back To London", which describes the friendship between Sheeran and Stormzy and the contrasts of their personalities. "Chat shit, get banged … all those stupid pricks on the gram," Stormzy hisses and Sheeran sings, "I'm back in the biz with my guys, give me a packet of crisps and a pint."
And the songs are again full of merciless sense of rhythm, the sound strives noticeably towards R & B. The Khalid feature "Beautiful People" has an unforgettable melody, on "Put It All on Me" with Ella Mai, a persistent guitar hook conducts lethargic over a breakbeat. "South of the Border", however, sounds a bit like "Shape of You" (mainly because of the rhythm games).
Khalid's style goes well with Sheeran. But then Sheeran gets involved with hip-hop stars whose boastful streak of celebrity and glamor somehow do not quite fit Sheeran's image of modesty. In the duet with Khalid, the lines "Lamborghinis and their rented Hummers … champagne and rolled-up notes" are still pretty ironic. Also the song with Eminem / 50 Cent. The point is that Sheeran grew up as an outsider ("My dreams are bigger than just on the rich list").
But what if Cardi B. sing "You want the lips and the curves, I need the whims and the furs / And the diamonds I prefer, and my closet his and hers."? Paulo London and Dave stand on Chanel ("I'm a fashionista"). Sheeran moves here with ruthless materialists … Usually his song parts are about how he actually hates parties ("I Do not Care", "Anti-Social"), comes from humble backgrounds ("1000 Nights", "Remember The Name") or is just in love with a woman who is hotter without makeup: On "Remember The Name" he sings "My wife wears red, but looks better without the lipstick".
All in all: a cool album with a certain bitter taste that it's all about money making.