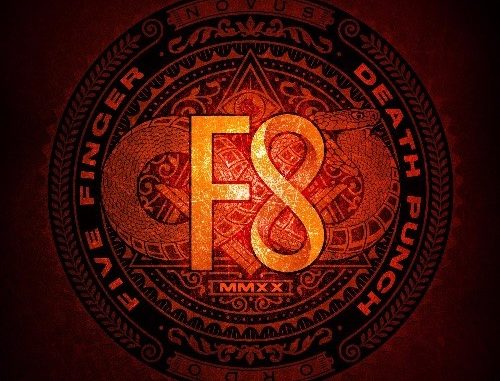 Record-breaking rock juggernaut Five Finger Death Punch has a lot to celebrate as the band's latest album F8 has earned top positions on the charts worldwide. 

The album has debuted at #1 on Rock charts worldwide with a Top 10 Mainstream chart in Germany 2, Austria 2, Switzerland 2, US 9, Australia 2, Canada 10, Finland 1, Sweden 9, UK 7 and more.

Five Finger Death Punch has amassed over 3 billion streams to date, over 2 billion video views and is the 3rd biggest artistin the hard rock space measured by total consumption (digital sales added to digital streams converted to sales) – surpassed only by Metallica and AC/DC. Over the last decade, Five Finger Death Punch has become one of the most recognizable names in music. The band has sold over 1 Million concert tickets in the past two years.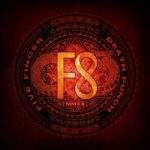 Every record since the release of the band's 2007 debut album The Way of the Fist, has been certified Gold or Platinum by the RIAA – 4 Platinum and 6 Gold Records. The band has earned numerous awards and honors and is one of the few recipients of the prestigious Soldier Appreciation Award from the Association of The United States Army. Recently, Five Finger Death Punch was nominated for Best Rock Song and Best Rock Artist at this year's iHeartRadio Music Awards.  

Dan Waite, MD Europe, Better Noise Music commented "Looking at the streaming data a month before F8's release we could see the daily streaming trajectory of Five Finger Death Punch was going to overtake some household rock names. Indeed, since the release of 'F8', Five Finger's daily streams on Spotify have propelled them to bigger daily streams than U2, Muse, Led Zeppelin, Guns N Roses and Foo Fighters. We also analyzed that in a few weeks the daily streams will plateau back down to a higher norm than before release, but this shows the size of the band globally, and why Better Noise Music signed them for Worldwide".

"Their trump card is an immediacy of songwriting that many of their contemporaries would kill for"
– Classic Rock Magazine

The new album, F8 includes the band's #1 single "Inside Out", as well as instant grat tracks "Full Circle" and "Living The Dream". The standout track for press and fans alike since release has been "A Little Bit Off," with charts in the US and Canada highlighting the song with #1 debuts.

F8 was produced by Five Finger Death Punch with long time producer KEVIN CHURKO (Ozzy Osbourne, Disturbed, Slash, etc).  "F8, the group's eighth, is their most mature offering to date," Billboard states. "It features singer Ivan Moody chronicling his daunting path to sobriety y over music that traverses a diverse range of styles, from sensitive ballads to balls-out barnstormers."

Five Finger Death Punch will kick off the next leg of its U.S. Arena tour in April 2020 and will bring along special guests Papa Roach, I Prevail, as well as highly acclaimed newcomer Ice Nine Kills. For all dates, VIP and more info, please visit www.fivefingerdeathpunch.com.