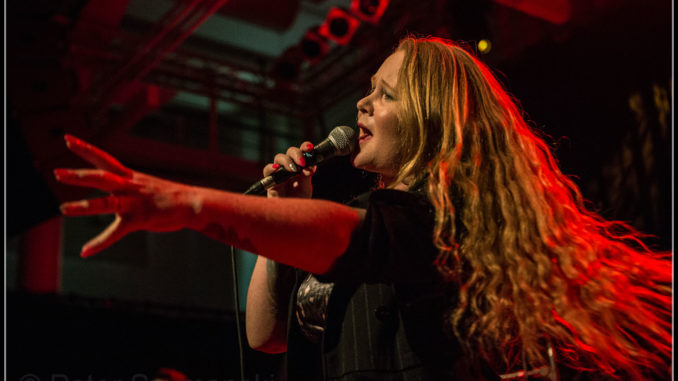 (English version, scroll down, please!) Es reicht eigentlich schon, "Turn This Into Gold" anzuhören. Ein Song, der dir den Atem raubt, so eindringlich, unmittelbar am Herzschlag, eine Gitarre, wie aus dem schwülen Delta des Mississippi, ganz nah an deinem Ohr, dass du fast den Atem des Gitarristen zu spüren scheinst. Layla Zoe legt mit "Gemini" ein Doppelalbum vor, auf dem sie ihre beiden Seelen ausspielt, die akustische, verletzliche und die rockige, ungehemmte.
Von Dylan Cem Akalin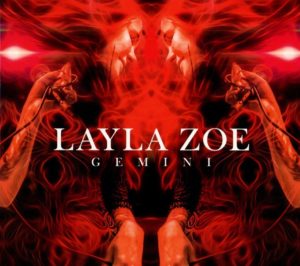 Und "Turn This Into Gold" klingt, als hätte Janis Joplin mitgesungen. Da gibt es so viele wunderbare Augenblicke, in denen die Kanadierin ihre satte Stimme so ausspielt, wie bei einem Gebet, das sie wie im Rausch auf Knien in einer Kaschemme in der Provinz von Louisiana aus ihrem tiefsten Inneren haucht, mit Hingabe, mit einer gewissen Bitternis. Toll!
Layla Zoe, die lange Zeit in der Köln/Bonner Region lebte und mittlerweile nach Holland gezogen ist, hat sich einen Traum erfüllt. Mal ein Album aufzunehmen ohne Zwänge, ohne Vorgaben von Labels. Die preisgekrönte Sängerin aus Vancouver Island, BC hat die letzten neun Jahre mit Plattenlabels gearbeitet, ihr jüngstes "Baby" entstand in Eigenregie, finanziert über Crowdfunding. Auf ihrem mittlerweile 13. Album "Gemini" finden sich 20 Songs von unterschiedlicher Gangart. Layla Zoe präsentiert Stücke, die eigentlich nur eins gemein haben: mit viel Liebe und Hingabe geschrieben zu sein, ohne Rücksicht darauf zu nehmen, ob das jetzt ein reiner Blues oder Blues-Rock und in die bereitgestellte Packung passt, es ist ein ehrlich, hart, sanft, verletzlich, schroff. Da kann auch mal was Poppiges dabei sein, da können auch mal Folk und Country durchscheinen. Und so eine Ballade wie "Let Go" ist auch durchaus radiotauglich. Und dann diese Schwere, die mit Macht vorwärtstreibenden Heavy Rock-Songs!
Wunderbare Lyrics
Die akustische CD trägt zu Recht den Titel "Fragile", während CD-2 für "Courage" steht. Die elektrische Seite ist selbstredend frecher, Emotionen roher, aber Wut, Eifersucht, Liebe und Mitgefühl spielen auch in den übrigens glänzenden Lyrics eine große Rolle. Immer wieder thematisiert sie den Schmerz der Gefühle, aber ohne sich dabei aufgegeben zu haben.
"Gemini" ist von einer gehetzten Unruhe durchsetzt, die ihre dichotome Persönlichkeit widerspiegelt, die sich möglicherweise an Merkmalen des Sternzeichens "Zwillinge" anlehnt. Wer weiß das schon. Ihr Geburtstag ist ein gut gehütetes Geheimnis. Das Stück hat was von der frühen Tina Turner. Insgesamt kommt "Gemini" kompromissloser rüber. Da mögen auch Songs wie "Weaknesses", "Bitch With The Head Of Red" und "White Dog" einen großen Anteil an diesem Eindruck haben, wirken sie doch wie Bekenntnisse von einem ungelösten Teil ihres Lebens.
Jan Laacks produzierte das Album
Großen Anteil an dem Werk hat wohl auch ihr Gitarrist Jan Laacks, in dessen Bad Godesberger Studio die Songs entstanden sind. Auf dem Album hat Zoe je eine Akustik- und eine Elektro-CD vereint.
Nur die Gitarre und ihre Stimme. "The Deeper They Burry Me" ist ein Paradestück für ein Epos. Ein starker Blues über Herman Wallace, der Mann, der wegen eines Banküberfalls in einem der berüchtigtsten Hochsicherheitsgefängnissen von Louisiana landete und später im Gefängnis einen Ableger der Bürgerrechtsbewegung Black Panther gründete. Mehr Power geht nicht.
Mehr Sanftheit geht nicht
Und mehr Sanftheit geht nicht, als bei ihrem Gesang bei "Mumbai", ein völlig anderer Seelenzustand, ein wunderschöne, fast poppige Liebeserklärung an die indische Metropole. Nach einem klassischen Blues, dann wie mit ganz leichten Countryanklängen. Immer wieder verblüffend ist, wie sehr Layla ihren Ausdruck modellieren kann. Was für eine Leichtigkeit zum Beispiel auf "Rainbow Pacmen And Unicorns"! Dass sie von unterschiedlichen Musikern geprägt ist, zeigen ja die Tattoos auf ihrer Haut – Frank Zappa, Tom Waits, Neil Young, Muddy Waters und Janis Joplin.
Mehr kann man von einem Album nicht erwarten
Von wegen "Weakness"! Eine Wucht wie bei Black Sabbath! "Dark World" kommt als Classic Rock daher, mit einer fetten Hookline der Gitarre und einer brüllend-starken Stimme. "Roses And Lavender" ist minutenlanges Gänsehautfeeling. "White Dog" flammender Funkrock, "Automatic Gun" Heavy Rock für Headbanner, "Are You Still Alive Inside" dürfte Joe Bonamassa neidisch machen, und zum Abschluss gibt es mit "Little Sister" eine kleine mit samtener, tiefer Stimme gesungene Reggae-Nummer. Mehr kann man von einem Bluesrock-Album wirklich nicht erwarten! Klasse!
English Version
All you have to do is listen to "Turn This Into Gold" to be carried away by this album. A song that takes your breath away, so insistent, right at the heartbeat, a guitar that sounds like coming from the sultry delta of the Mississippi, very close to your ear, that you almost feel the guitarist's breath. Layla Zoe's "Gemini" is a double album in which she shows her two souls, the acoustic, the vulnerable and the rocky, uninhibited.
By Dylan Cem Akalin
And "Turn This Into Gold" sounds like Janis Joplin sang along. There are so many wonderful moments in which the Canadian sings in a rich voice as if she were praying, a prayer, breathed in intoxication, on her knees in a dungeon in the province of Louisiana, out of her deepest, with devotion, with a certain bitterness. Great!
Layla Zoe, who lived in the Cologne / Bonn region for a long time and has meanwhile moved to Holland, has fulfilled a dream. It was probably time to record an album without constraints, without labels. The award-winning vocalist from Vancouver Island, BC has been working with record labels for the past nine years, her latest "baby" being self-directed, funded through crowdfunding. On her meanwhile 13th album "Gemini" there are 20 songs of different gait. Layla Zoe presents pieces that only have one thing in common: to be written with love and devotion, regardless of whether it's a pure blues or blues rock and fits in the pack provided, it's a honest, hard one , gentle, vulnerable, rugged. Something popish can be there as well as folk and country shine through. And such a ballad as "Let Go" is even suitable for the radio. And then this heaviness, the power-driven heavy rock songs!
"Fragile" and "Courage"
The acoustic CD rightly bears the title "Fragile", while CD-2 stands for "Courage". The electric side is, of course, cheekier, emotions raw, but anger, jealousy, love and compassion also play a big role in the glossy lyrics. Again and again it is about the pain of the emotions, but without giving yourself up.
"Gemini" is interspersed with a haunted restlessness that reflects her dichotomous personality, possibly based on features of the "Gemini" star sign. Who knows. Your birthday is a well-kept secret. The piece has something of the early Tina Turner. Overall, "Gemini" comes across more uncompromising. Songs such as "Weaknesses", "Bitch With The Head Of Red" and "White Dog" may also play a large part in this impression, as they seem like confessions of an unresolved part of their lives.
Jan Laacks also plays a large part
Their guitarist Jan Laacks also plays a large part in the work. The songs were created in his studio in Bad Godesberger.
Only the guitar and her voice. "The Deeper They Burry Me" is a showpiece for an epic. A strong blush about Herman Wallace, the man who robbed a bank and then sat in one of the most infamous high security jails in Louisiana and later founded a branch of the civil rights movement Black Panther in prison. There can not be more power than in this song.
And there can be no more gentleness than with her singing in "Mumbai", a completely different state of mind, a beautiful, almost poppy declaration of love to the Indian metropolis. After a classic blues, then light country sounds. It is always amazing how much Layla can model her expression. What a lightness for example on "Rainbow Pacmen And Unicorns"! The tattoos on her skin show that she is influenced by different musicians – Frank Zappa, Tom Waits, Neil Young, Muddy Waters and Janis Joplin.
The title "Weakness" is a mockery! A force like Black Sabbath! "Dark World" comes along as Classic Rock, with a fat hookline of the guitar and a roaring-strong voice. "Roses And Lavender" is goosebumps feeling for many minutes. "White Dog" blazing funk rock, "Automatic Gun" heavy rock for head banners, "Are you still alive inside" should make Joe Bonamassa jealous, and finally there is "Little Sister", a small reggae number sung with velvety, deep voice , You really can not expect more from an album! Great!