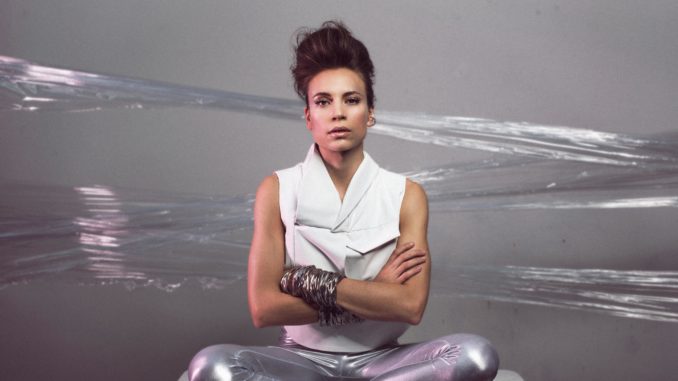 (Deutsch, bitte runtersrollen!) Finally, something from the German capital, which is not based on the early punk New Wave scene of the 80s. Leona Berlin presents an excellent album that amazes us just as much as it delights. Urban acid jazz that blends cool R, n 'B moods, drum-and-bass-feeling, hip hop rhythms and neo-soul. Add to that Berlin's gorgeous vocals. If big city clubs do not care about this album, then I do not understand my world at all…
By Dylan Cem Akalin
Where is this young woman coming from? We see an attractive brunette with an 80s updo and a cool look on the cover. The versatile voice with the large range, the professionally used, extremely economical overturning of the voice in the high tones, sounds so not German at all. Not just from the pronunciation. It sounds like "Snow Crystal", a title from her album, sometimes "Cruel" rough, sometimes melting ice cream. She is international, and the 26-year-old is also an impressive songwriter and arranger. With the exception of the intro and an imposing Acid Jazz version of Prince's "Nothing Compares 2 U", all the tracks on the album are from her. There are reminiscences of Lisa Stansfield and Brand New Heavies, and yet they are shaped by our generation, which absorbs everything and does not like being put in drawers. Leona mixes styles, shapes, sounds into her own expression, just as you mix colors to a new creation – without blinders.
She says, "My goal in life is to be authentic, open to everything. I would like to express myself freely, remove all barriers and prejudices. This applies to me as a private person, but especially as a singer and songwriter. I want to give the listener the freedom to step in so deeply and take as much for themselves as they want, without putting anything on anyone. "
Leona Berlin: Leona Berlin
Label:  Warner Music Group Germany
Born in Karlsruhe, grew up in the idyllic village of Hügelsheim, she comes into contact early with the music of Aretha Franklin, James Brown, lots of blues, soul, funk, but also techno and world music, just everything her mother has heard. Leona: "A defining event was when my mother bought Alicia Keys' album 'Songs In A Minor'. I was completely enthusiastic and was able to sing along the entire record within a very short time. "At the age of 13 she started to play the piano, at 16 with singing lessons. She experiments with studio technology, receives drum lessons and later begins to study singing and piano at the University of Mainz.
From Mainz via Berlin to New York
Including smaller breaks, the production phase of her debut stretched from summer 2014 to winter 2017 and took Leona from Mainz via Berlin to New York: "My stays in New York in the summers 2016 and 2017 were particularly influential, as I was able to work together with experienced international Musicians. "Jack Daley's Dugdeep Recording Studio, where much of the vocal recording was done, was largely her home during Leona's stays in New York.
Outstanding is also the instrumentation. Noteworthy are Loomis Green (Jan Delay Band) on guitar and Ray Angry and Ulf Kleiner on the piano and on the keyboards. Live she will be accompanied by Yuki Lin Hayashi (bass), whom Leona met in October 2017 in Los Angeles, drummer Brandon Combs and pianist and keyboardist Rob Araujo. You can look forward to their tour! Anyway, the album is the discovery of this late summer.
Neues aus und von Berlin
Endlich mal wieder etwas aus unserer Hauptstadt, das sich nicht an der frühen Punk-New-Wave-Szene der 80er-Jahre orientiert. Leona Berlin beschenkt uns mit einem ausgezeichneten Album, das uns ebenso verblüfft wie total begeistert. Urbaner Acid Jazz, der coole R 'n' B-Moods, Drum-and-Bass-Feelings, Hip-Hop-Rhythmen und Neo-Soul verschmilzt. Hinzukommt Berlins hinreißender Gesang. Wenn sich die Großstadt-Clubs nicht um dieses Album reißen, dann weiß ich auch nicht…
Von Lina Macke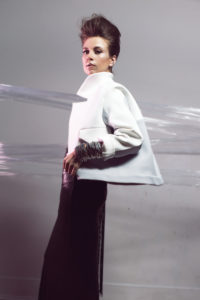 Wo kommt diese junge Frau nur her? Wir sehen eine attraktive Brünette mit 80er-Jahre-Hochsteckfrisur und kühlem Blick auf dem Cover. Die wandlungsfähige Stimme mit der großen Range, dem professionell eingesetzten, äußerst sparsamen Kicksen, klingt so gar nicht nach Deutschland. Nicht nur von der Aussprache. Sie klingt mal nach "Snow Crystal", so ein Titel aus ihrem Album, mal "Cruel"-rau, mal nach schmelzender Eiscreme. Sie ist international, und die 26-Jährige ist noch dazu eine beeindruckende Songwriterin und Arrangeurin. Bis aus das Intro und einer imponierenden Acid Jazz-Fassung von Prince' "Nothing Compares 2 U" stammen alle Stücke  auf dem Album aus ihrer Feder. Sie erinnern an Lisa Stansfield und Brand New Heavies, und doch sind sie geprägt von unserer Generation, die alles absorbiert und sich nicht so gerne in Schubladen stecken lässt, die ohne Scheuklappen Stile, Formen, Sounds zu einem eigenen Ausdruck mischt wie man Farbstoffe zu einer neuen Kreation rührt.
Alle Schranken und Vorurteile abbauen
Sie sagt: "Mein Ziel im Leben ist, authentisch zu sein, offen für alles. Ich möchte mich frei artikulieren, alle Schranken und Vorurteile abbauen. Dies gilt für mich als Privatperson, insbesondere aber auch als Sängerin und Songschreiberin. Ich möchte dem Hörer die Freiheit geben, so tief mit einzusteigen und so viel für sich mitzunehmen, wie er möchte, ohne jemandem etwas aufzudrücken."
Geboren in Karlsruhe, aufgewachsen im idyllischen Dorf Hügelsheim, kommt sie durch ihre Mutter früh in Kontakt mit der Musik von Aretha Franklin, James Brown, jeder Menge Blues, Soul, Funk, aber auch Techno und Weltmusik. Leona: "Ein prägendes Ereignis war, als sich meine Mutter das Alicia Keys-Album 'Songs In A Minor' kaufte. Ich war restlos begeistert und konnte innerhalb kürzester Zeit die gesamte Platte mitsingen."  Mit 13 Jahren beginnt sie Klavier zu spielen, mit 16 mit Gesangsstunden. Sie experimentiert mit Studiotechnik, erhält Schlagzeugunterricht und beginnt später, an der Universität Mainz Gesang und Klavier zu studieren.
Von Mainz über Berlin nach New York
Inklusive kleinerer Pausen erstreckte sich die Produktionsphase ihres Debüts von Sommer 2014 bis Winter 2017 und führte Leona von Mainz über Berlin bis nach New York: "Meine Aufenthalte in New York in den Sommern 2016 und 2017 waren besonders prägend, da ich hier mit erfahrenen internationalen Musikern zusammenarbeiten konnte." Jack Daleys Dugdeep Recording Studio, in dem ein Großteil der Gesangsaufnahmen entstanden ist, war während Leonas Aufenthalte in New York überwiegend ihr Zuhause.
Leona Berlin: Leona Berlin
Label: Warner Music Germany
(besprochen und empfohlen als Doppel-LP auf Vinyl)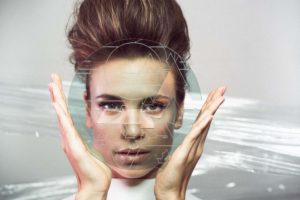 Herausragend ist auch die Instrumentierung. Hervorzuheben sind Loomis Green (Jan Delay Band) an der Gitarre sowie Ray Angry und Ulf Kleiner am Piano und an den Keyboards. Live begleitet wird sie von Yuki Lin Hayashi (Bass), den Leona im Oktober 2017 in Los Angeles kennengelernt hat, Drummer Brandon Combs und dem Pianisten und Keyboarder Rob Araujo. Man darf auf ihre Tour gespannt sein! Das Album jedenfalls ist die Entdeckung dieses Spätsommers.