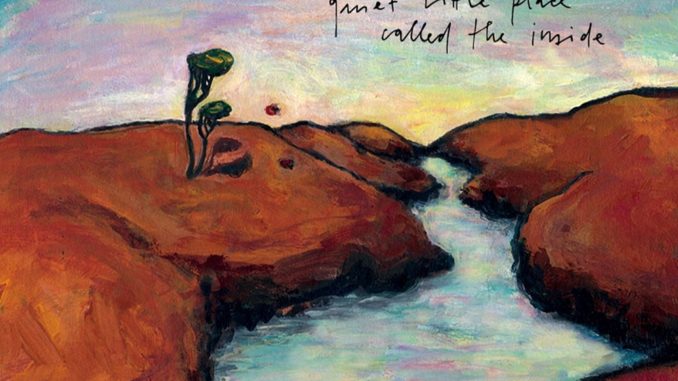 Rothacher
"Quiet Little Place Called The Inside"
Label: Waterfall of Colours
Veröffentlichung: 29. September 2017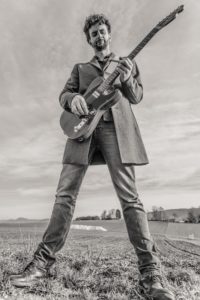 Wunderschönes Artwork. Lisa Grebers wie flüchtig gemalte Landschaft allein ist schon ein Hingucker und ragt wohltuend aus der Masse heraus. Und René Rothacher hat dazu ein Album mit Songs vorgelegt, die wie Americana- und Indie-inspirierte Lieder von Al Stewart klingen. Kleine, ruhige Geschichten, die scheint's am Fluss in solch einer roten einsamen Landschaft entstanden, wie sie auf dem Cover zu sehen ist. Sie flirren, haben auch schon mal einen ganz entfernten Countrykick, die Melodie schmeichelt um sparsam, aber effektiv eingesetzte Instrumentierung. Die Instrumente hat Rothacher allesamt selbst eingespielt.
Man hört den Arrangements die akademische Ausbildung des Komponisten an. Der 1979 im schweizerischen Rheinfelden geborene Musiker hat die Jazz-Abteilung der Musikhochschule Basel absolviert und spielte als Gitarrist mit Künstlern wie Trauffer, Natacha, Reto Burrell und Eve Gallagher und ist auf deren Alben zu hören.
Mit seiner Band Deadwerner holte er sich zwischen 2008 und 2015 den Schliff der Bühne als Sänger und Frontmann. Die Songs sind allesamt hervorragend arrangiert, doch bei den Intros zu "Never Gonna Be", "Where We Started" oder "League of Cognition" hört man auch die rauere, progressive Seite des Musikers heraus, die er durchaus öfters mal ausspielen dürfte. "Down and Out" gehört zu den etwas rockigen, sehr Americana-bestimmten Stücken.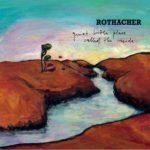 Highlights sind für mich das von einer jazzigen Gitarre begleitete sanfte "Woman Like You", ein so achtsam geschriebener Song mit vielen Perspektiven, und "Sunlight On My Skin". Auch hier lässt Rothacher kurz in seine jazzige Seele blicken, wobei er es immer wieder schafft, aus starren Strukturen auszubrechen. Man könnte sich das Stück fast als Prog-Rock-Stück vorstellen. (Dylan Cem Akalin)