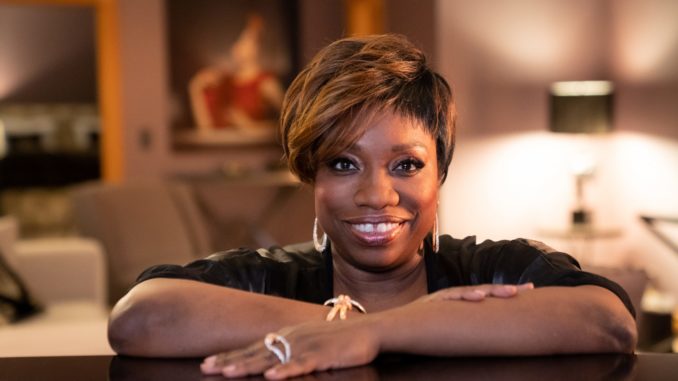 Mit "I Believe In Us" präsentiert Soul Super Woman Dorrey Lyles eine berührende Ballade, deren Aussage aktueller nicht sein könnte und eine Gänsehaut verursacht. Der von ihr selbst geschriebene Text ist ein Aufruf zum Zusammenhalt, zum respektvollen Miteinander und gegen die Spaltung: "Rise above the hate and the fear that tries to divide and kill. I believe in you, I believe in me, I believe in us, I trust humanity".
Die geschmeidige Kraft und gefühlsbetonte Tiefe ihrer Vocals lässt den Zuhörer einmal mehr ihre Leidenschaft für Musik spüren. Mit dieser emotionalen Ballade stimmt uns die Künstlerin auf die besinnliche Jahreszeit ein.
Gestern Abend präsentierte sie den Titel in einer eindrucksvollen live Performance im deutschen Fernsehen.
"I Believe In Us" ist der dritte Titel aus Dorrey Lyles' erstem Solo-Album "My Realized Dream", das an ihrem 50. Geburtstag am 12. Juni erschien und ein Meilenstein in der beeindruckenden Karriere dieser großartigen Soul-Sängerin ist.
Die aus New Jersey stammende Wahl-Berlinerin, ist in vielen Stilarten der Black Music zu Hause. Das Fundament ihrer ausdrucksstarken Stimme ist der Gospel. Als Tochter des populären Pastors Charles Lyles ist sie sprichwörtlich in die Gospelszene hineingeboren, sang schon früh in verschiedenen Gospelchören und tourte später unter anderem mit den "Harlem Gospel Singers" in den USA und Europa und war viele Jahre die Solostimme neben Queen Esther Marrow. Mit Größen wie James Ingram, Oleta Adams, Peabo Bryson und Melissa Manchester sang sie in der Carnegie Hall in New York City, sowie als Backgroundsängerin für Barry Manilow und Natalie Cole im Caesars Hotel & Casino in Atlantic City, NJ. Seit 2012 ist sie Teil der legendären Weather Girls.